OF COURSE I MADE A DINING SET


---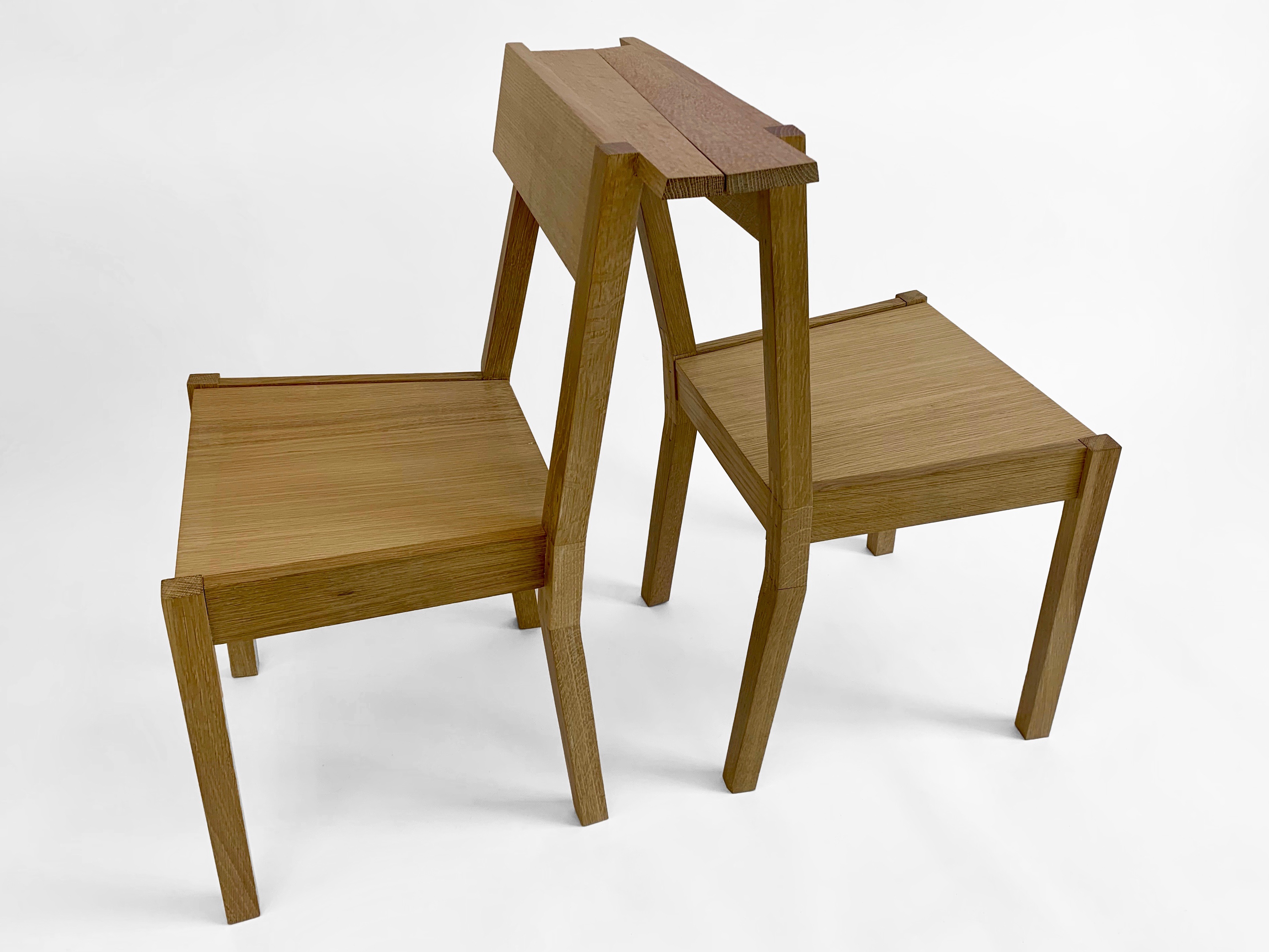 ---
This small dining is intended to act as a space in which a child can build memories and also safely learn to cook. It was designed taking into consideration the proportions of toddlers and young children. This function, however, is only meant to be a subtle, hidden comfort. The pieces are moreover a reflection of a moment learning to make Russian dumplings with my grandmother. I wanted to design a chair on which a child could kneel comfortably and safely on in order to meet the adult at the surface of the table. The scale of the table and ergonomics of the chairs very much connotate a dining function yet aesthetic considerations were drawn from wooden school chairs and tables, insinuating an educational aspect. A child can safely rest their arms on the backrest of the chair, which rests on top of the surface of the table. The chairs themselves interact with one another, when place side by side they create a mock settee, the backrests mirror and meet one another, and the chairs can also be stacked. The chairs are intended to have a relationship with one another, one that exists beyond their connection by the table.

RHINO SCREENSHOTS
DRAWINGS
---
CONSTRUCTION PROCESS PHOTOS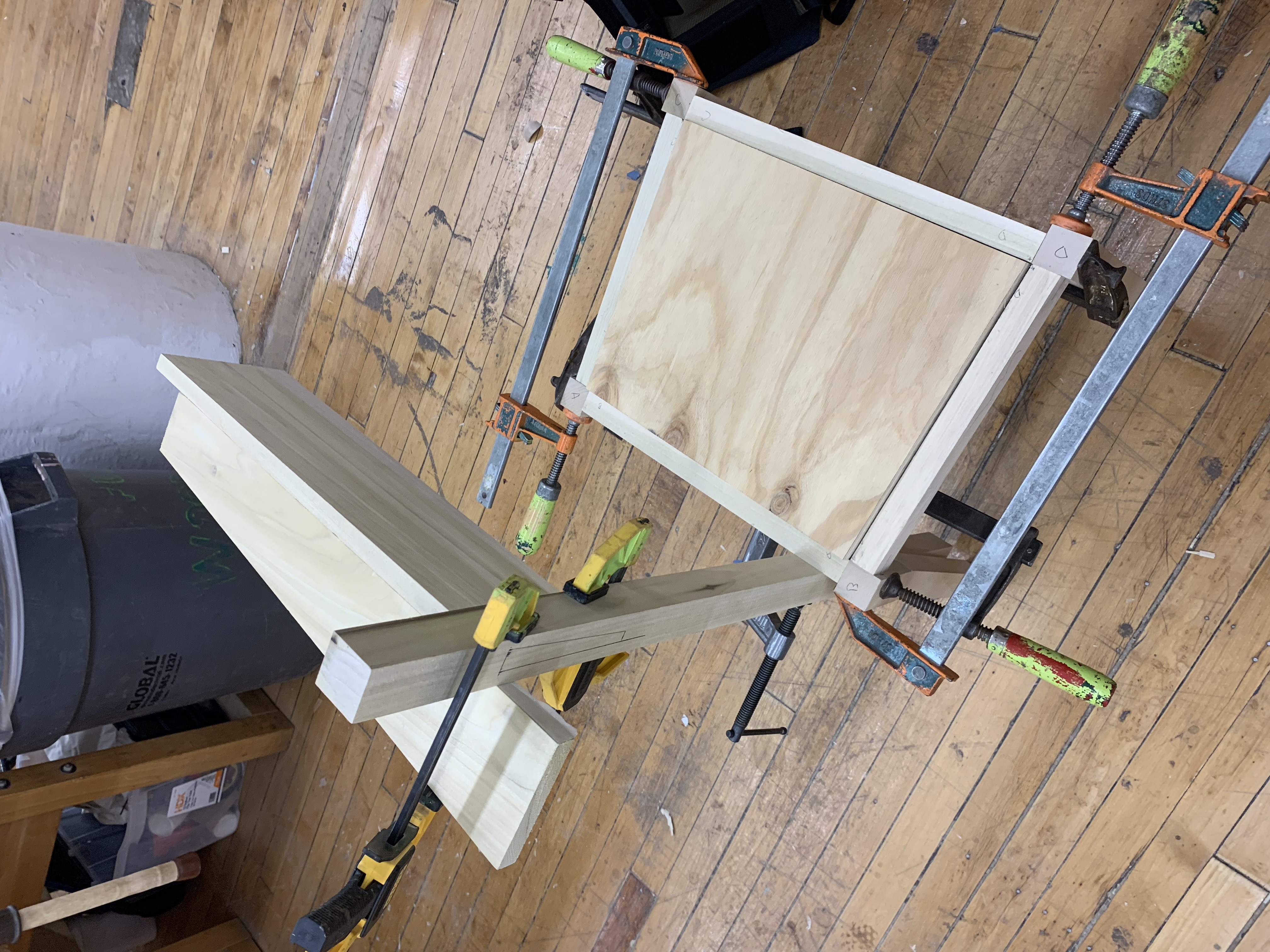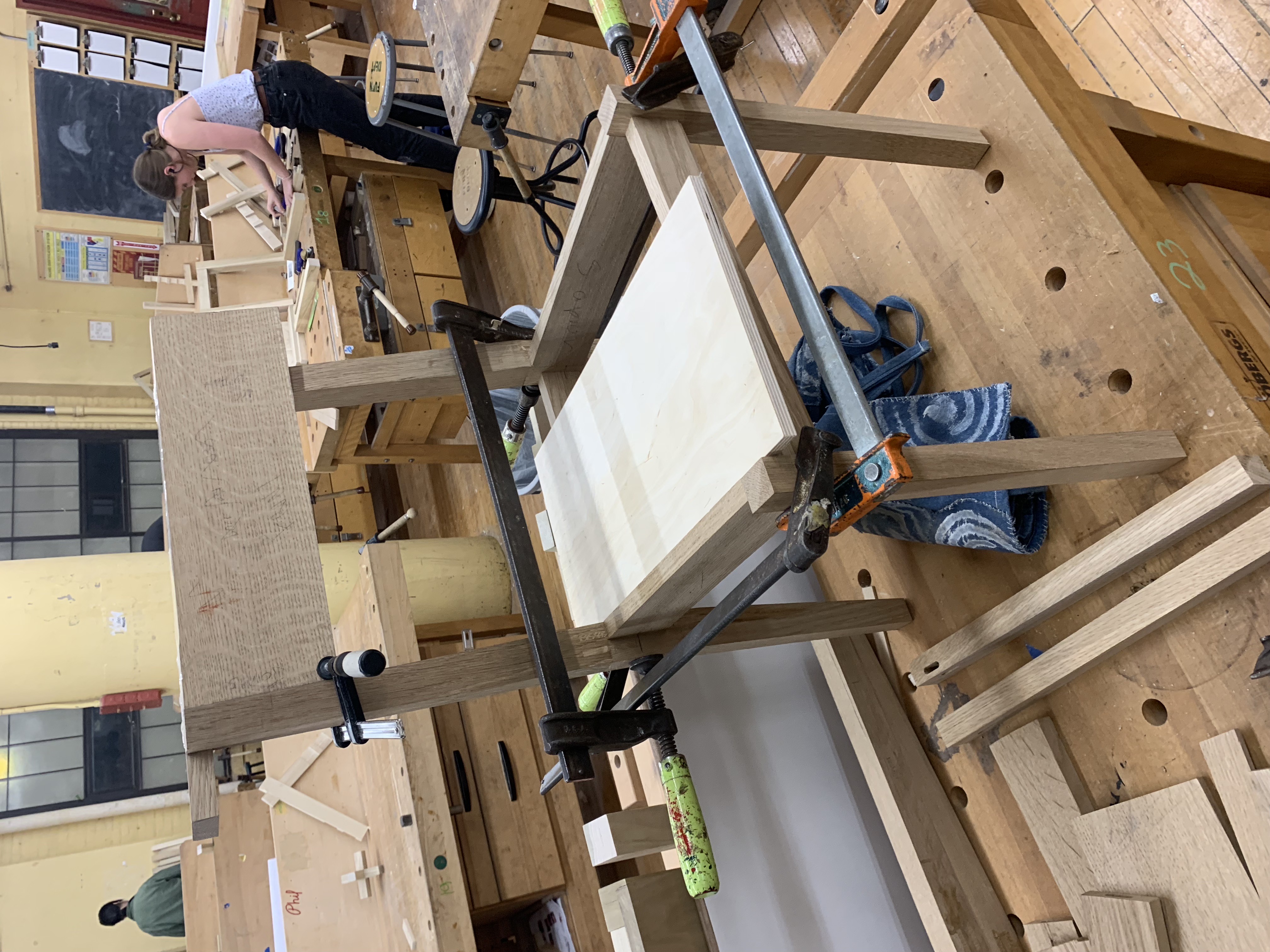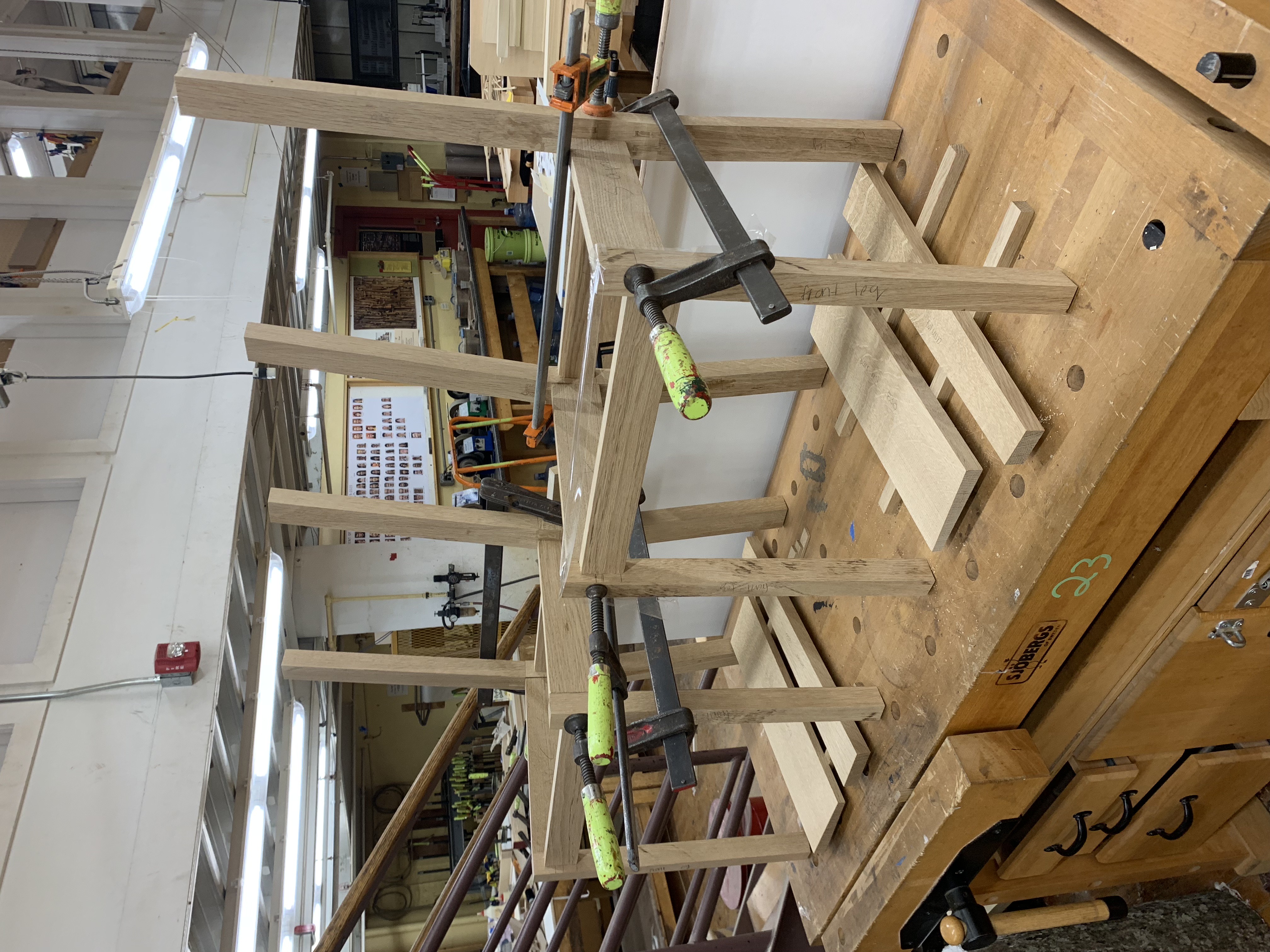 CHAIR FORMATIONS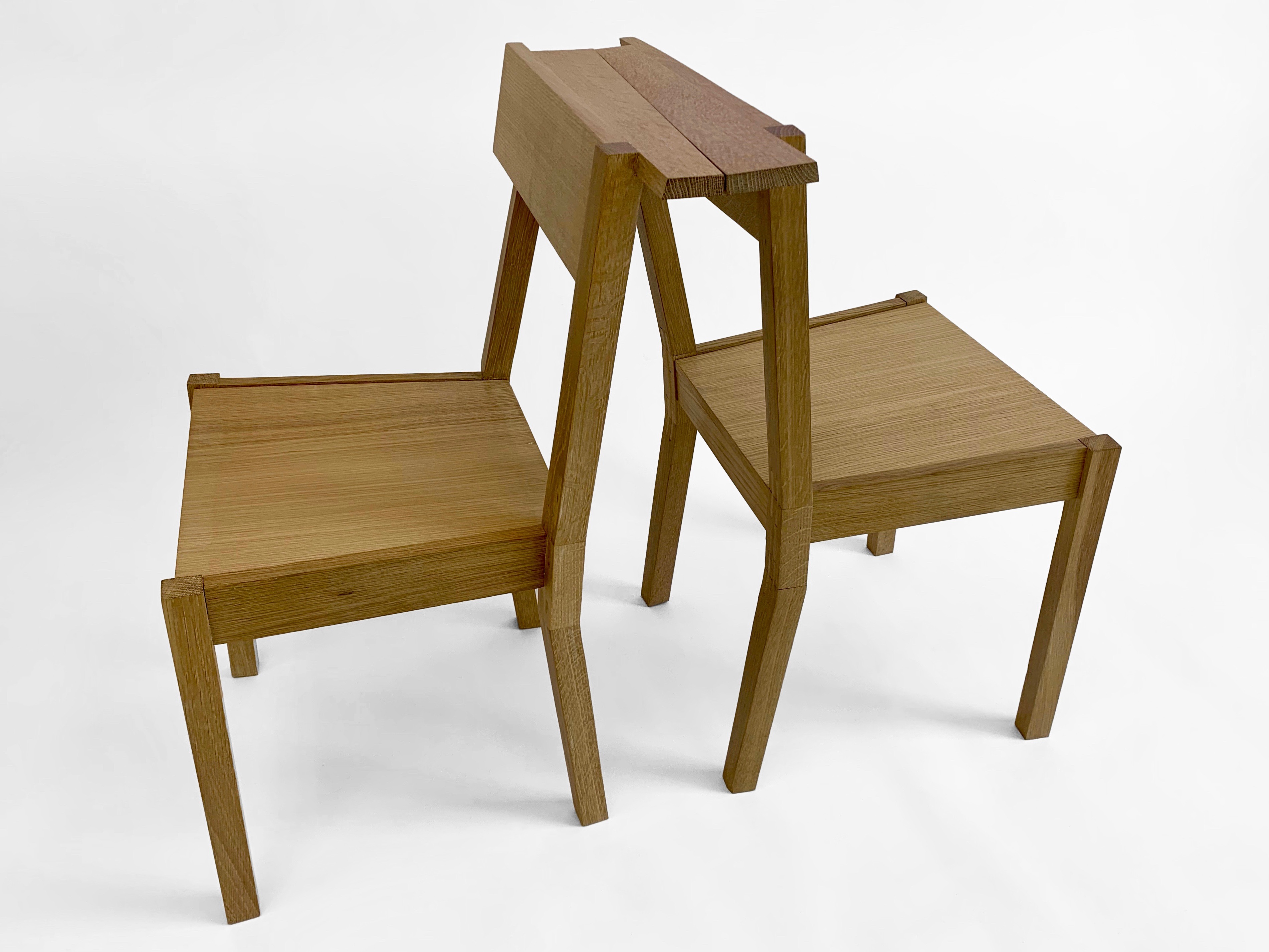 COMPLETE SET
---
JOINERY DETAILS
EXHIBITION PHOTOS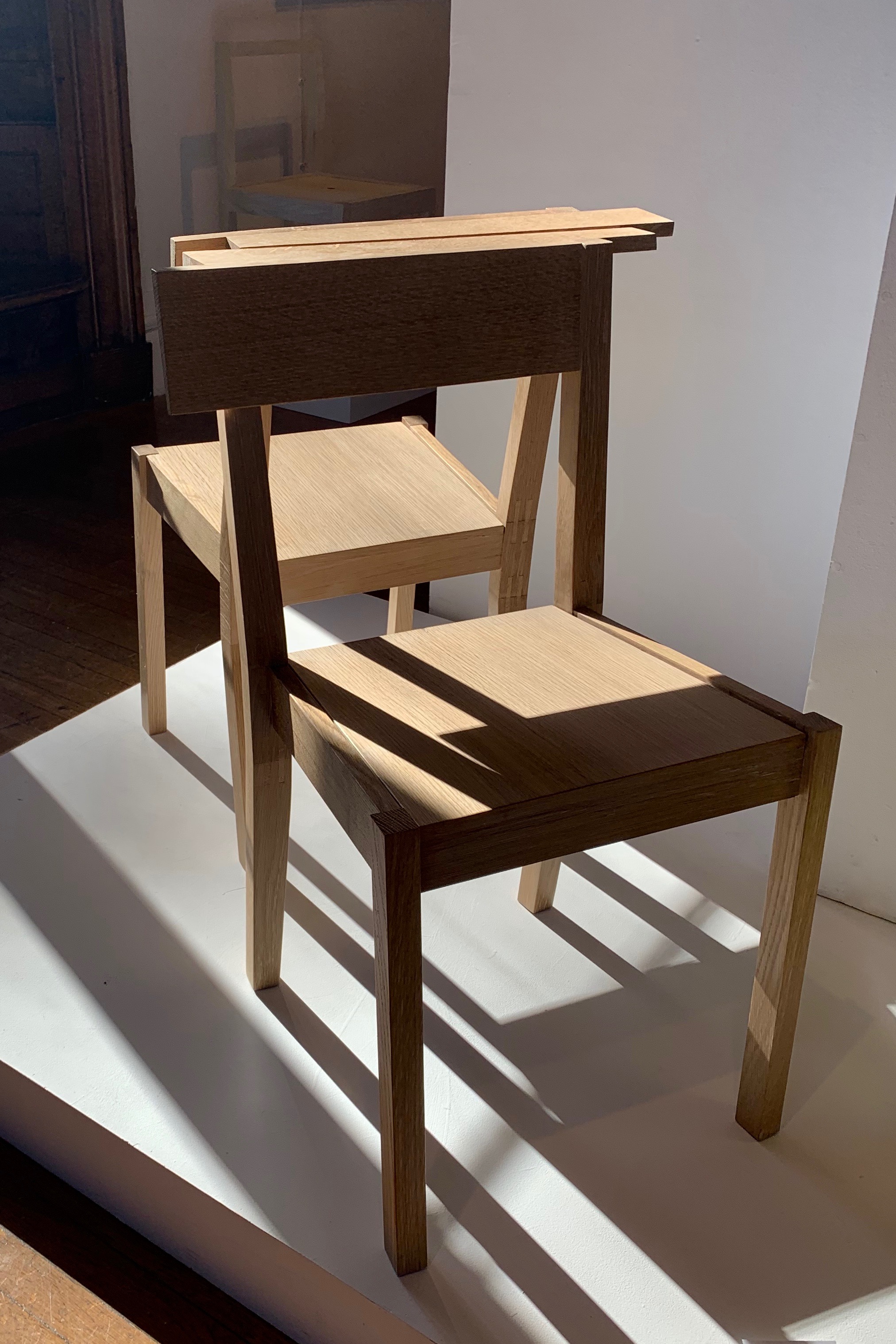 ---
This set was displayed at the
RISD 2019 Furniture Triennial
, chosen to be a part of the
2019 Fine Furnishings Show
, and also shown as a part of
Wanted Design's 2020 Graduate Online Exhibition
.