LITTLE SUN


---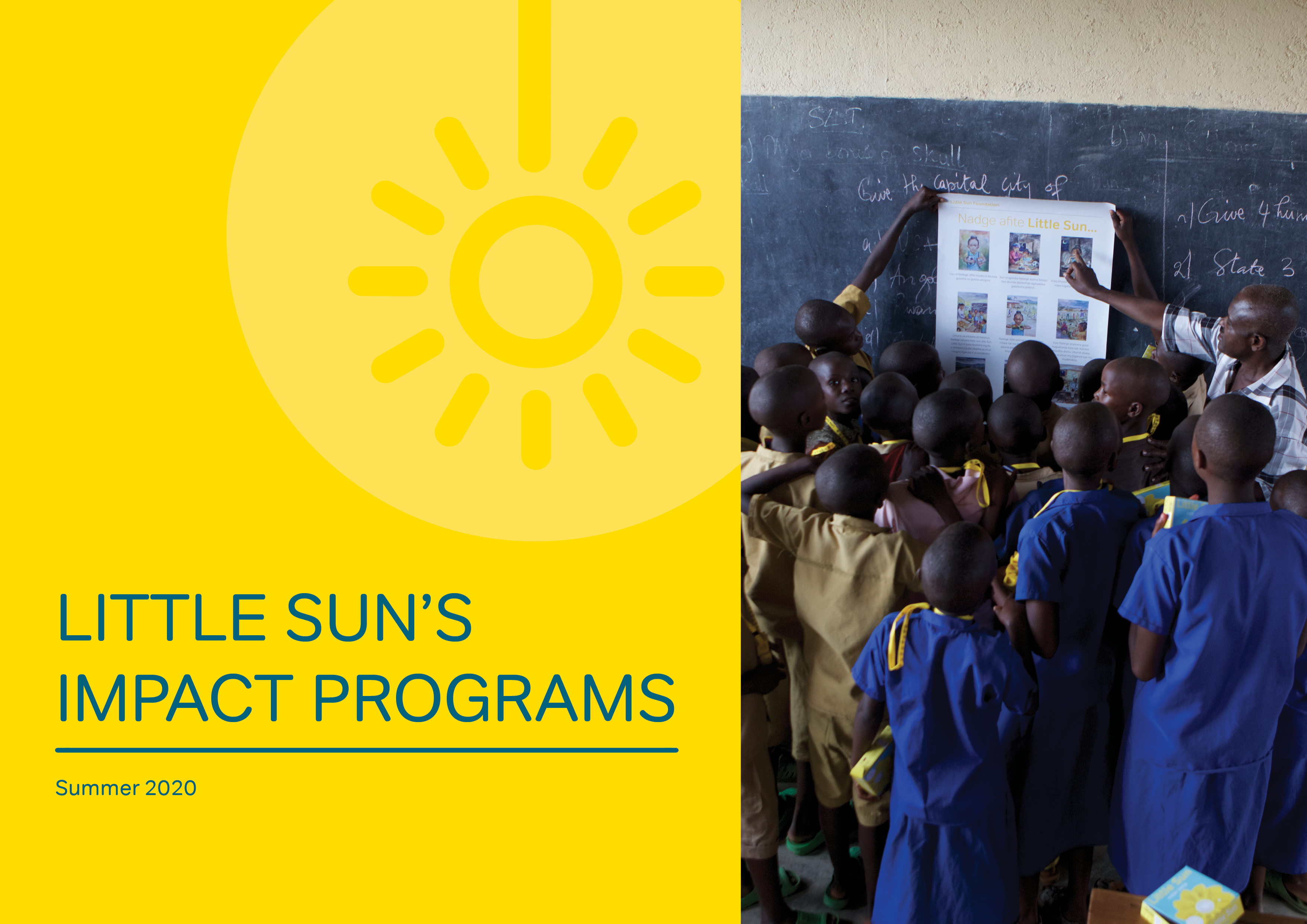 ---
In March 2019 I started a six-month communications internship with
Little Sun
, a solar energy social business founded by the artist Olafur Eliasson. During these six months I was responsible for social media content, mailchimp newsletters, and also, due to my design studies and knowledge of Adobe CC, the design of both digital and print materials. After the c ompletion of my internship in September 2019 I have continued working for Little Sun as a Freelance Graphic Designer/ Consultant and have developed a new template for donor reports and for a culminating research presentation as a result of an IKEA foundation donation. Here is a selection of the print, digital, and content I have produced for the organization.
PRESENTATION LAYOUT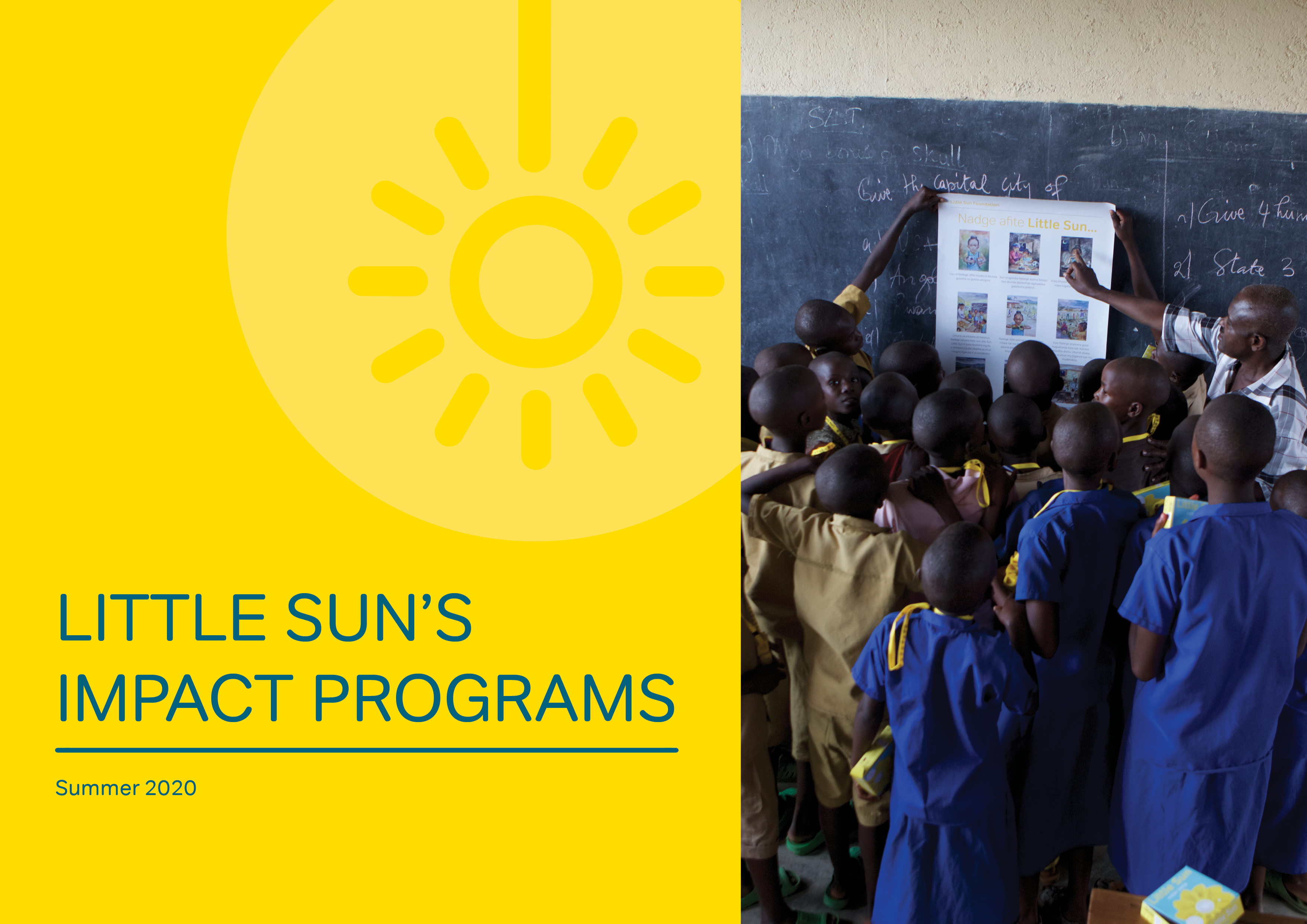 This presentation layout was initially developed for the Little Sun x IKEA research presentation (below selected slides) but has since been used for other documents such as the impact program report (above, all pages) which is used to update valuable donors on the organizations projects and future goals.
FLYERS INTENDED FOR PRINT
Bifold flyer showing potention invsestors the prospect of entering the wind turbine market in Zambia.


Trifold "gifting flyer" displaying the possibility of including Little Sun solar lamps in corporate gifting bundles.
SHOP DISPLAY
Shop design intended to be produed and utilized in OBI stores throughout Germany.
SOCIAL MEDIA CONTENT