LITTLE SUN


---
---
In March 2019 I started a six-month communications internship with
Little Sun
, a solar energy social business founded by the artist Olafur Eliasson. During these six months I was responsible for social media content, mailchimp newsletters, and also, due to my design studies and knowledge of Adobe CC, the design of both digital and print materials. After the completion of my internship in September 2019 I have continued working for Little Sun as a Freelance Graphic Designer and Communications Consultant and have developed a new template for reports and other printed and digital materials. Here is a selection of the content I have produced for the organization.
PRESENTATION LAYOUT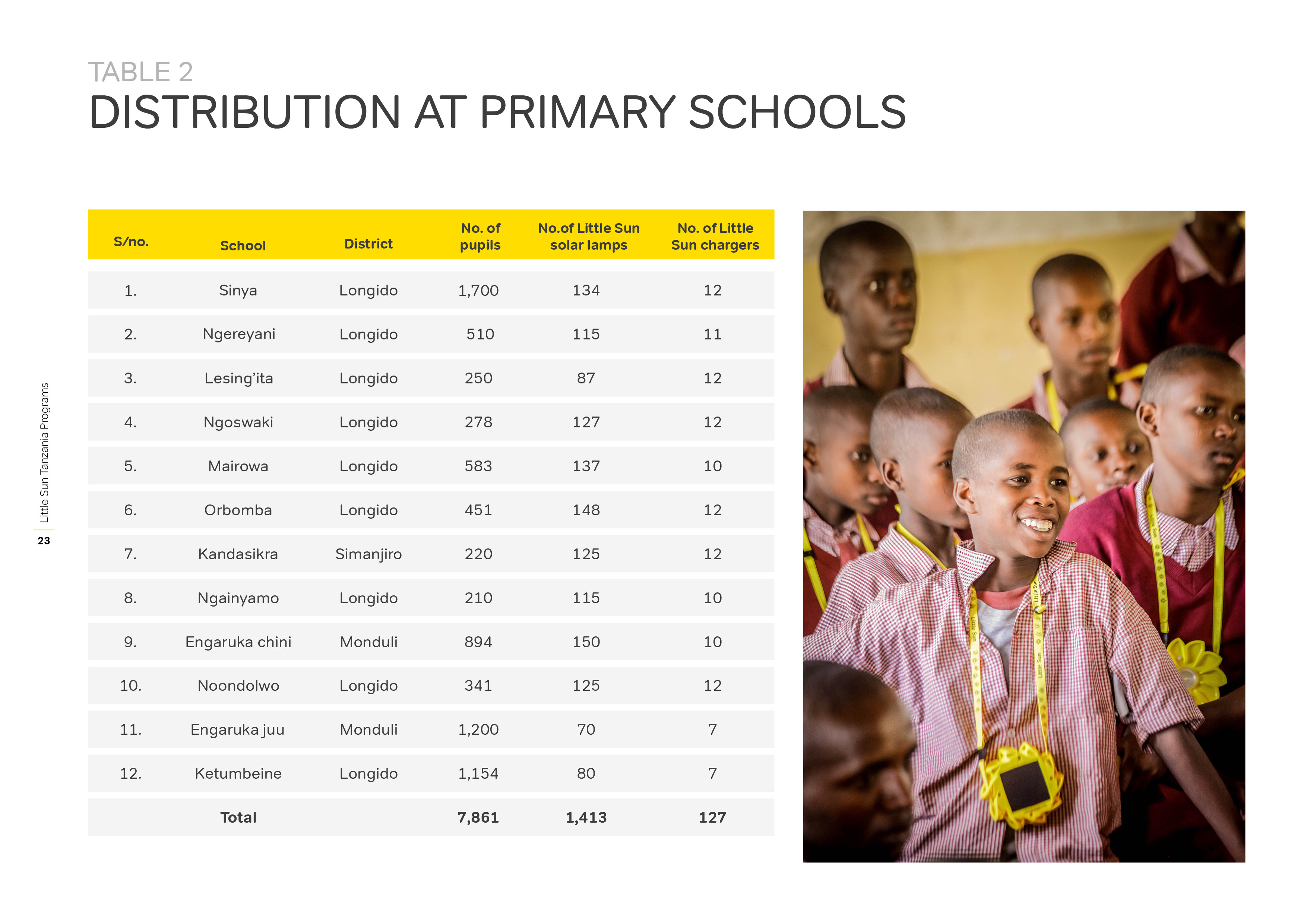 This presentation layout was initially developed as an 80 page Tanzania programs report. It has since been turned into a template and used as the organization's standard reporting layout.
CURRICULUM DESIGN
This curriculum accompanies Little Sun's most recent project and renewable energy artist campaign titled Fast Forward. The curriculum is geared towards highschool students and has been translated into three languages, English, Wolof, and French.
SOCIAL MEDIA CONTENT